Don't let this season be a fa-la-la-LOP when you could be marketing your real estate business to old and new clients! Here are some tips to make it happen.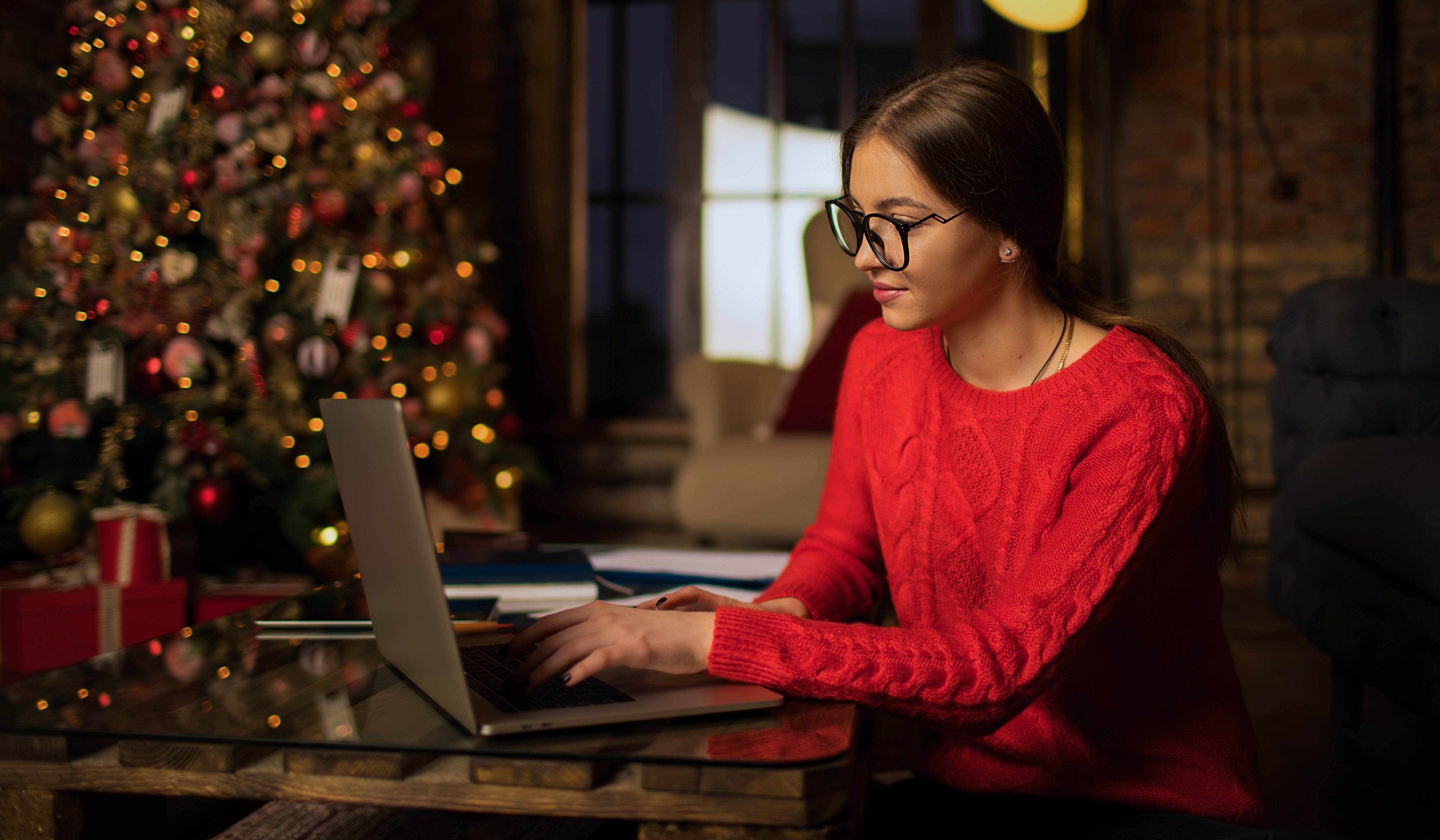 Real estate marketing during the holidays can present many challenges. Potential clients are spending more time with family and friends and less time thinking about their real estate woes.

Many sellers wait until after the holidays to list so strangers won't disrupt their holidays. This doesn't mean a smart agent can't be proactive during the season.
Here are some ideas to make the most out of the holidays as a marketing opportunity, rather than a hindrance.

Host an open house holiday party.

Most homeowners don't like opening their homes to strangers during the holidays, especially with so many family events going on. These parties are best hosted in vacant homes.

Stage the home to create a festive holiday environment. Provide holiday cookies, goodies and finger foods with non-alcoholic beverages, like eggnog and hot chocolate. Play tasteful holiday music softly in the background, allowing you to keep spirits high without having to strain your voice.

Many buyers are ready to take the plunge after the holidays. A home decorated for the holidays gives buyers a warm, fuzzy feeling that allows them to picture themselves living there.

Include a raffle offering up to $25 (maximum tax deduction per item) in prizes or gift cards. Holding a drawing also allows you to collect names and contact information for future leads.

Show goodwill.

Perform Community Service. It is the "Season of Giving," after all! Collect items for a community angel tree, start a toy and/or food drive for a local shelter, or simply volunteer your time at a local nursing home, hospital or soup kitchen.

Advertise community service events in your blog, newsletter, website, online forums, and social media pages. Contact local community newspapers to see if they'll publish a story about your event.

Hire a photographer to take high-quality photos and videos from your event, which you can later share online.



Sponsor a fun holiday event.

Sponsoring a local holiday event puts you at the forefront of all the publicity it generates. You can sponsor a local holiday market event, where booths offer holiday goodies and gifts for sale, along with your real estate booth. Team up with a local school or church to offer a holiday fundraising bazaar with booths.

Holiday running or biking events are very popular. Find a local bike path or jogging trail in a park or private property. Then, coordinate with local running, biking, and sports groups to sponsor and obtain the required permits or owner permissions for the event.

Booths at these events should offer bottled water, refreshments, and items of interest for bikers and runners, along with your real estate booth.
Send cards to everyone and gifts to your former clients.

Send holiday cards or gifts to former clients and potential leads.

Think of your holiday cards or gifts as subtle promotions disguised as thoughtful gestures.

Consider including a small handwritten note on any cards or gifts you send out.

Cards to former clients should remind them you're always available for referrals and to meet any of their future real estate leads.

Your holiday card can include an offer like a free home warranty plan for purchasing a home through you, or you can offer a free CMA.

Remind buyers and sellers that the winter season is a good time to buy and sell.

A couple of Christmases ago, Entrepreneur Magazine published an article saying "many industry experts agree that the weeks before and after the New Year are prime times to invest in a residential property."

The reason has to do with an emotional connection surrounding the holidays. According to the article: "People tend to make life-altering decisions around the holidays. Sellers want to start the New Year knowing where they will move, making them willing to negotiate new terms."

Even if they don't buy right at the holidays, according to the National Association of Realtors®, buyers who purchase in January or February pay 8.45 percent less on average than in the summer months. January had the lowest sale prices in 29 of the 50 metro areas, and February had the cheapest prices in 19 areas.

Don't forget to share this information with your sphere to motivate them in the winter months.

Remind your followers of tax incentives.

The end of the year provides last-minute tax incentives. December always offers taxpayers a last chance for savings before the tax year ends.

Capital gains exclusion or deferment, business or investment property depreciation, and deductions on new mortgage interest expenses are just a few end-of-the-year tax benefits.

Every December, tax professionals advertise end-of-the-year tax savings. This is everyone's last chance to take advantage of old tax laws expiring.

Smart agents promote year-end tax savings to potential clients. Tax loopholes come and go. If December offers homeowners and real estate investors a final opportunity to take advantage of a tax loophole — closing by the end of the month — why not promote it?

Create social posts about winter

Plan for your website and blog posts to emphasize a winter theme. Some good topics include:


Tips on how to winterize a home or how to safeguard a home while people are away over the holidays
Favorite holiday recipes and home or office decorating ideas
A guide to local holiday and winter events, especially your own
How to save money shopping for gifts

Post-holiday classes and workshops.

After the holidays, everyone is ready to go back to work. This is the best time to offer classes for home buyers and sellers.

Schedule classes in early January after the holiday rush ends. Promote your upcoming class during the holidays, and offer gift cards to anyone who attends the class. Certificates make great holiday presents.

Types of classes to offer:


Set up a "Selling or Buying a Home" class and position yourself as an expert.
Team up with a tax lawyer or CPA to teach a class about "2020 Real Estate Tax Benefits." Focus on tax benefits that come with buying or selling homes and investment properties in the new year. This is a great opportunity to pick up new listings and find new buyers!
Join forces with a 1031 Like-Kind Exchange Facilitator who will teach about capital gains tax deferment. You can show how you'll help clients meet IRS deadlines for identifying and purchasing replacement properties after they sell their current ones.