Did you know that prospects are two to three times more likely to respond when they have different ways to contact you?
And basic math tells us that more responses = more sales.
Luckily, thanks to the advent of smartphones, multiple options are literally in people's hands; all you have to do is show them the way.
Consumers these days are used to getting all the information they want at the push of a button. Automatic text or email responses and pre-recorded audio messages are great ways to inform potential buyers about a property's selling points without having to personally proposition them.
WHY MULTIPLE OPTIONS ARE ESSENTIAL
When you don't give buyers options, it's quite possible you're missing out on reaching them.
Why? PEW Research found that 53% of people prefer getting their information through a phone call, while 31% would rather use text messaging. By offering just one or the other, you're overlooking a lot of folks!
I mean, sure, they could use one option and that would be OK, but think about it…
Let's say you're taking some people out for a business meal and are planning on using your business credit card to pay for it. Everyone sits down and starts to peruse the menu, but then you notice an important phrase beneath all the delicious-sounding entrees: "cash only."
People's taste buds are already primed for what they see and smell, they're ready to dig into their own meals, and, really, it'd be completely awkward and unprofessional to make them leave.
Chances are you've either got the cash or there's an ATM to solve the problem, so, in the grand scheme of things, it's not a major obstacle, but wouldn't the experience have felt smoother and less stressful if you'd just been able to use your preferred payment method in the first place?
Buying a home is a huge deal, and your job is to make it as easy as possible. By giving potential buyers options to get facts about your listings, you take away possible resistance or excuses for them not to follow through.
Text and pre-recorded phone message options are really a win-win for all involved. First of all, they save everyone time.
Potential buyers get immediate gratification, and you don't have to have your earpiece permanently affixed, answering all those calls that inevitably take longer than just a quick rundown of the stats.
Next, these options ensure buyers can get what they need even if they can't get ahold of you. Let's face it, no matter how good you are about answering your phone, there are times you just can't get to it, and you don't want buyers calling another Realtor because they can't get through to you. Your listings need to be accessible 24/7, even if you aren't.
Lastly, the process weeds out people who aren't serious about the property, meaning you can focus your energy on those who are. After all, those are the people you want to talk to and walk through the property. Certainly a more efficient use of your time, right?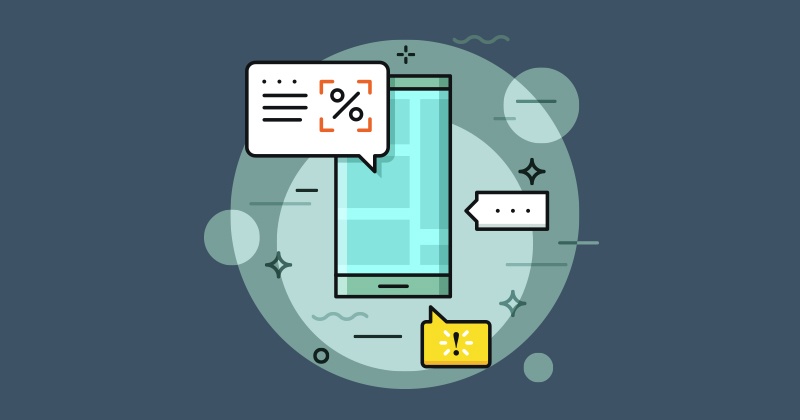 ENHANCING THE EXPERIENCE FOR PROSPECTIVE BUYERS
In addition to saving time, automatic texts and emails offer potential buyers a richer experience.
You can include links, sounds, pictures, videos, and even GIFs in your texts, which can give buyers a better feel for the property, make the process more enjoyable, and increase overall engagement, which is always a plus.
You're also giving people control over their experience.
Offering options about what kind of information they can receive, such as info on similar listings or alerts for new listings, adds another personal touch.
And letting them choose how they want to be contacted ensures they get all the information they need when and how they need it — without much time or effort on either of your parts.
Overall, you're establishing and building a relationship with them, showing all the ways you can help and proving you're someone they can trust.
THE BENEFITS OF MOBILE MARKETING
SMS stands for Short Message Service — in other words, texts. These messages just contain words — fewer than 160 characters, to be precise.
If you want to send pictures, video, or audio, it's called MMS, which stands for Multimedia Messaging Service. Keep in mind that MMS will require recipients' phones to use data. With prevalent wi-fi and so many people with high or unlimited data plans, this isn't necessarily a bad thing, just something to keep in mind.
Using SMS is a great strategy for multiple reasons. According to Forbes, 98% of SMS messages get read. Smspromotions.org states that mobile ads get a 25% response rate.
SMS messages are a way to curate messages so recipients get only the most relevant information. They're also great for sharing time-sensitive alerts, like letting buyers know the minute you've listed a hot new property — and that they should set up a viewing asap.
The fact that SMS is a low-cost option (often only pennies per text), combined with the high read/response rate, means it has an excellent ROI.
So does all this mean you won't be on the phone anymore? Of course not. You'll still talk to plenty of prospects, but they'll be people genuinely interested in the property, your services, or both, which is a much better use of your time.
BUT HOW?
So all this sounds great, right? But how exactly do you let buyers know these options?
The answer: Sign riders.
Sign riders amp up your general "for sale" sign by including all the different ways potential buyers can reach you. Of course, you should still list your phone number because some people really do prefer traditional means of communication. But for those who want the info without the hassle, there are also numbers to text or call for automated information. You could also include an email and/or website address.
Oh, and an added bonus to those sign riders? In addition to increased buyer leads, you could very well see more seller leads!
Neighbors, especially those considering selling, are often among the people reaching out for more information. Seeing all you're doing to help their neighbors sell their house can certainly pique their interest in having you sell theirs as well.
SO WHAT ARE YOU WAITING FOR?
Now that you know all the ways to utilize smartphones to help your business, where do you start? A great place is our SMS Listings, which can take care of all the hard work for you — while increasing buyer leads by as much as 319%!
All you have to do is share your listings with our team through a simple upload or email, then we set them up and mail you sign riders.
When potential buyers text, they'll get an immediate response with property details and a link to the property's website. When they call, they'll get a detailed description that ends with the option to call you directly. Regardless of whether they text or call, our software will capture their phone number, so you'll be able to follow through.
Intrigued? Head to smslistings.com now to learn more and sign up for your free 30-day trial.

---

Joe Nickelson is a real estate professional dedicated to helping home buyers and sellers achieve their dreams of owning property, and helping real estate agents stop using the sometimes-vicious tactics that weigh on their consciences. He believes that the Smart Agents books will, quite literally, change people's lives for the better. Check out his full bio here!