There are a lot of variables that go into a listing and how fast it sells.
There are some last-ditch efforts you should try when your listing has been on the market too long.
It's not expired yet, but it is almost lifeless. Sometimes this can be the agent's fault, but so many times we see the listing expire for reasons the agent can't help.
If you can sell a listing that is heading this way, it becomes something you can use to define yourself as an agent.
An agent that can overcome obstacles is the type who owners seek out to work with.
The reason for a listing not getting much traction could be a myriad of reasons that have nothing to do with you.
The marketing comes and goes, especially depending on the time of year.
Sometimes it's just not a seller's market. And any interest in the listing won't be serious enough or priced high enough for you or the owner.
When you run into this situation, extra effort and extra steps can be made get the home more exposure and even target a different group of prospective buyers.
The area the home is located in could be a reason the listing is going down the tubes.
This is another common reason, and it's going to require the agent to think outside the box. The schools in the area may not be appealing, or amenities might not be that close.
It's all about finding the positives and stressing those while minimizing the negatives. For the directions to the open house, bring them through anything worth showing off.
Same thing for the showing, if you are driving in any leads. Enhance the curb appeal as much as possible. Go all out on it.
But don't mislead the prospective buyers, mention the area and surrounding amenities enough on the MLS. So they know, and it won't need to be brought up for any showings.
Sometimes the owner can be the one holding the sale back.
The most common thing an owner will hold back is the price reduction that the home could need. The longer it stays listed with that price, the more evidence you have to convince them to make this cut.
Go through the process of proving the home won't sell with their price. Improve the showing condition of the house.
Because after these things are in place, and if the home doesn't sell, you'll be that much closer to the owner reducing the listing price.
Eventually, you can finally reduce the price. This still will take time usually.
This is because you don't want them thinking "every time my realtor calls it's just to reduce the price." Send them an updated CMA whenever necessary and hope they eventually make the right choice.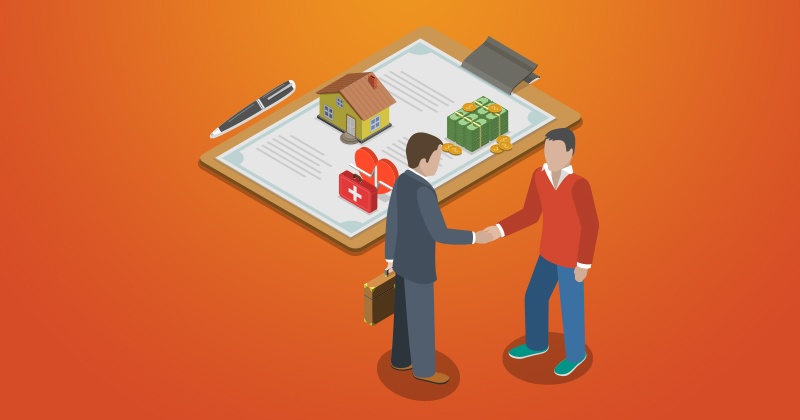 Here are some other steps you can take to save a dying listing.
Changing Out Pictures and Videos When the Seasons Change
Keeping the pictures and your social media or property website updated to reflect the current season will make sure all the ads stay relevant to anyone viewing it.
Do this for any platform the home's listing is posted on. Drone videos, walkthroughs, and every part can be updated to match the current season.
As the season changes so will the light in the home and the beauty of the surrounding areas.
Market the Home Out of State
This is easiest for big cities that attract transplants, but it is still a good idea for most listings regardless.
The best strategy is researching and finding out what states are the most likely to move into your area. Then select those areas to target in ads. Getting their interest before they start their house hunt is essential.
It is somewhat of a hail mary, but it's worth a shot to save a dying listing.
Use Facebook Live or Instagram Live
Try to do a live showing and walkthrough of the house using this Facebook feature. It will stream live on to Facebook, and you should boost this as well.
This will bring traffic to your page but can also target some people differently than just a regular ad.
Host a Streaming Open House
A significant benefit of this is targeting people likely to move into your area. They would be able to see the house in real-time, something a virtual tour would offer but it would feel more like a showing for them.
Because of Facebooks giant demographics, you can target, it will let you reach a broader audience than posting it on Youtube.
After the recording is done, it will then be on your Facebook page and timeline.
You can use this as an added promotion to give your listings more visibility. People who visit your Facebook page will then be able to view these at any point.
We suggest holding this Facebook Live the day before or hours before the scheduled full open house. It can give anyone planning on coming to the open house a sneak peak. Position it as an exclusive look into the home to drum up attention and pull viewers in.
Define Your Target Audience Deeper
If the home is by the beach or by any type of venue, target people who would be interested in those sorts of things.
Same for schools (elementary and so on) and any other points of interest. Find out who the secondary target audience is for your listing and start meeting those people.
This is mostly relevant for Facebook and social media.
If you're able to make some of these changes in a listing and get it sold, it's the type of thing that separates you from the average agent.
Our members have another way of standing out.

We have 14 books to choose from that cover topics such as: FSBO, Expireds, First Time Buyers, Divorce, Inherited, Vacant Homes, Delinquent Taxes and much more!

Once you're liscened with these books, owners consider you an authority in real estate.

One of the best methods we use at Smart Agents to separate yourself is books. Books have a huge perceived value. They don't get thrown away.

They can get tucked away somewhere, but most people aren't going to toss them in the trash. They're worth something, and they're worth something to the author's name.

Do this and you will position yourself as the authority in your market. When you give away your book, it will separate you from your competition. That's how a smart agent thinks!

Want to get a free sample of the book that will get you more listings? Click the link below.
---

Joe Nickelson is a real estate professional dedicated to helping home buyers and sellers achieve their dreams of owning property, and helping real estate agents stop using the sometimes-vicious tactics that weigh on their consciences. He believes that the Smart Agents books will, quite literally, change people's lives for the better. Check out his full bio here!