Real estate is a hectic career. There are a lot of small tasks that you can get done by someone else.
It will save you time and money by letting you focus on the bigger things.
The website fiverr.com can be a great resource for a lot of the smaller tasks. There are marketing tasks, website tasks and even prospecting tasks you can get done from there.
On Fiverr, people advertise what jobs they can do, all for just five dollars.
If you wanted a permanent assistant, that works at a similarly low rate, a virtual assistant with skills to do these same tasks is very similar to using someone from Fiverr.
Or you could test someone from Fiverr and bring them on for a low rate. Either way, it gets the same job done.
Here are some important tasks you can get done for cheap.
Video Production and Editing
There is a huge section on Fiverr for this. Whether it's your listing video or something to promote yourself, you can get the video looking fantastic here.
Video marketing is another way to make sure you stand out and get people to remember who you are. It's another platform you can provide and prove your value with.
If you make good videos and connect with your audience, you'll be steps ahead of your competition.
It's a different ballgame when they see you on a video or are entertained by it, as opposed to getting a business card from you.
Plus, almost every home search starts online. So a listing video walkthrough is a must.
In fact, a listing with a video gets four times the amount of traffic as one without one. Go to the video and animation section of Fiverr.
There you can pick out someone who specializes and has experience in making videos for agents. There will be plenty of people to choose from.
Staying in front of buyers or sellers online, who search for home selling or buying tips and solutions makes a difference as well.
That's what one of our members, James does.
"It's more branding and more of keeping my presence in front of people," he said, "I've had tons of people over the last two years mention that they've seen my videos. A few handfuls of them have turned into listings. I mainly do the content that everybody wants to know about: should I buy or should I lease? Is my house priced correctly?"
People on Fiverr can help you achieve this.
They can help market your listings and your personal website.
A Fiverr hire can do valuable SEO work for any of your listings and your site.
For any type of page optimize your keywords. You can research and discover what the most searched ones are online pretty easily.
But someone who is trained to do it knows it better and will implement it faster. Since everyone uses the web for home selling or buying, this is what gets you found.
Go to the "Digital Marketing" menu and select "SEO" on Fiverr. There are people on there who specialty will be real estate SEO and even will tailor it to your area.
If you hire a virtual assistant that is well-versed in marketing, they'll complete the same job for you.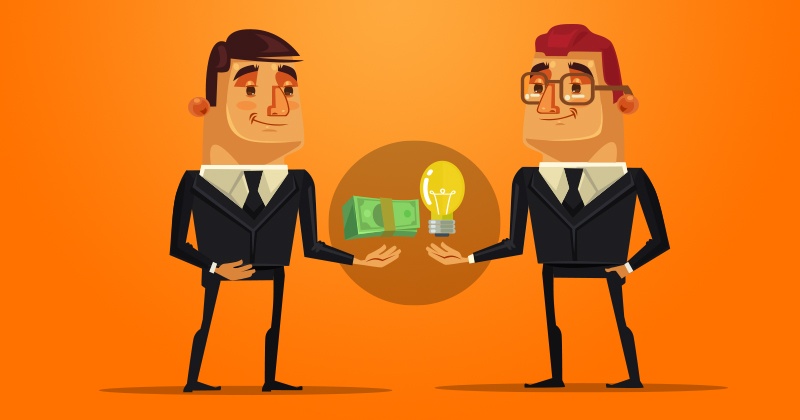 You can get someone from Fiverr to post your video, listing or anything else on the needed places.
This is a huge time saver. They are plenty of people on this website you can give your listing details and pages to and have them post it around the web.
You may need to put your listings on the MLS, but someone from Fiverr or a VA can handle any other type of postings.
Having them keep your social media accounts engaged by posting relatable content helps your brand a lot as well.
Hire someone from Fiverr to improve your logo and graphic design around your site.
Eye-catching graphics are a giant factor in catching the attention of people on social media or the internet in general. Sharing it on Instagram or Pinterest can boost your presence there.
There are a lot of workers that specialize in Real Estate graphics and web design on Fiverr.
Get blogs or emails wrote to help grow your brand.
They can write either of these up for you, for either your website and blog if you have one or any email lists you like to keep in touch with.
None of these is for prospecting (though a lead could stumble on your website), it's for establishing yourself in your market. You want to be associated with your part of town.
When people from out of town search for homes or even information in your city, if you're ranked high enough, they could land on your site.
Community email newsletters are a great way to make sure your sphere of influence stays connected to you.
Your VA or Fiverr worker can look up events in your area and write something up.
Fiverr is a valuable resource. You can get tons of small stuff (and bigger tasks) done from there for only five bucks.
A lot of agents get sidetracked and held back the small work. If you have someone take care of that, you'll be freed up to focus on prospecting and your current listings.
There are a bunch of websites where you can find an assistant to work for you for cheap. Or you can get to know someone who has all the qualifications from Fiverr.
Bring them on full time to be your VA.
Then they can even gradually start to handle more important tasks for you. Check out this blog on how to hire and train a full-time VA.
http://smartagents.com/blog/how-virtual-assistants-can-get-you-listings/
Imagine You Had A Business Like This:
All you had to do every day was show up and go on listing appointments.
You didn't have to set up the appointments.
Why not? Because a Virtual Assistant set them up for you.
Check out below for the best product we offer to learn about hiring, training and working with VAs.
Your Virtual Assistants can handle EVERYTHING for you.

They can manage all your leads.
Prospect for you.
Follow up on your leads for you.
Handle all your administration for you.
Put listings into the MLS.
Handle all your buyer leads.
Do almost everything for you.
Basically 80% of your business can be handled by them.

But how do you hire them? What do you pay them? How does the training go?

Our team has written a book that show you how to build a business that runs itself. We go over hiring, paying, training and anything else you need to know about VAs.
---

Joe Nickelson is a real estate professional dedicated to helping home buyers and sellers achieve their dreams of owning property, and helping real estate agents stop using the sometimes-vicious tactics that weigh on their consciences. He believes that the Smart Agents books will, quite literally, change people's lives for the better. Check out his full bio here!