The longer the home sits on the market, the bigger the discount in order to sell. The faster you reach all potential buyers, the more money comes in. Advertising your listings in innovative ways is something that's going to separate you from other Realtors.
Over here at Smart Agents, we've tested and tried numerous strategies and different techniques to get these listings sold. From the proven methods to outside the box ideas, we've had success and we've had things not work. Here are some ways to promote your listings, and get them sold.
1. Handing out brochures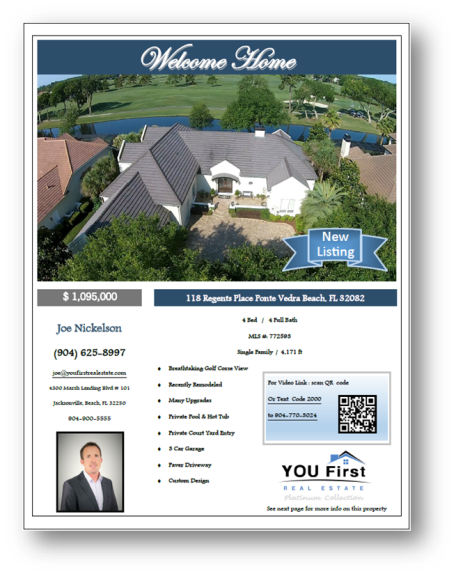 118 regents PL open house.pub - Full PDF Example
Brochures are useful tools for the "let-me-think-about-it" buyer. They should provide all the information that a buyer may ask, including links to websites for more content (including pictures) as well as contact information for when they are ready to make the decision.
2. Videos and Virtual Tours
The best way to stop wasting time from constant walk-through visits is from Videos and Virtual Tours. With multiple video hosting sites now available (YouTube, Google, AOL, Y!, Vimeo, Daily Motion, etc.), you will have more chances of being found.
Beyond that, buyers downright prefer having videos and virtual tours. According to ComSource, "Consumers/clients spend an average of 75% longer on web sites with a video." Consider film students or other college students who are good with video and video editing to create videos of your listings.
3. Aerial Photography
Aerial photography is the most impressive photography to obtain of any home. Having angles that seem impossible to reach shows the high value of the home. Instead of just taking any photo of the front of your house, spend time and money on getting virtually cinematographic pictures of your home making it seem more suiting to a buyer's dream home.
Don't fail to go above and beyond. Photography drones were recently legalized in the world of real estate photography as of early 2015 making it 'cutting-edge' to buyers. Many drones can be purchased for fairly inexpensive. It is a great trick that should be utilized sooner than later before it becomes the real estate industry norm.
4. Online Targeted Marketing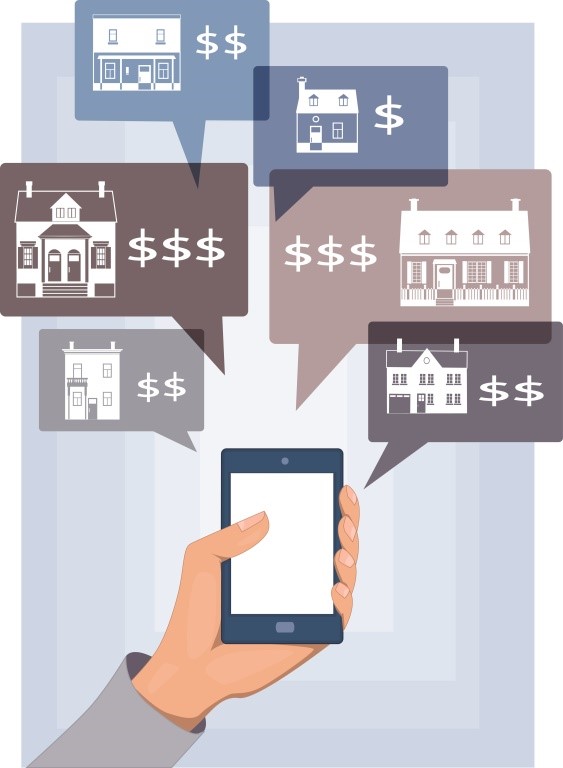 Tired of attracting the wrong people to view your listings? Targeted marketing is the best solution for only drawing attention to serious buyers. However, online targeted marketing is tricky because it involves a detailed understanding of connecting with social circles, targeting behaviors, ad spending, blogging, partnering up and being relevant in the community. It is the most effective way to reach the 89% of buyers who are searching for homes online.
Here are some numbers to put its' importance in perspective.
Since 2008, the Facebook community has grown in population by 49%. As of now, 73% of Americans have social network profiles which totals to a number above 220,000,000 people.
293,000,000 Americans also use Google. Out of those, only 91.5% view the first page, which means that less than 10% of the population actually advances to the second page. Confirming once again you must have your home on the forefront of all searches. We have a detailed post on this here.
5. Using Social Media Influencers
This is in line with the last tip, but reaching out to local social media influencers can be a giant help in exposing you to your niche across social media. Instagram and Twitter influencers that have a large following in your niche can relate or transfer to what you need (family, pets, homes, etc.). They are able to find creative ways to integrate a listing or your brand with their content.
6. Use the Seasons To Your Advantage
Each season brings you another opportunity to go the extra mile with buyers. When spring come around, usually more people sell. So work with your owners to put in extra work outdoors and in their yard, to stand out as much as possible.
When summer comes it's the perfect time to hand out a community newsletter. This can feature events around your area, camps for kids or any other things you want to include to help the summer feel stand out. Also include your listing(s) on the newsletter. This is an easy way to further get your listings out there, especially to families. You can do the same over the holiday season in winter.
7. Single Property Website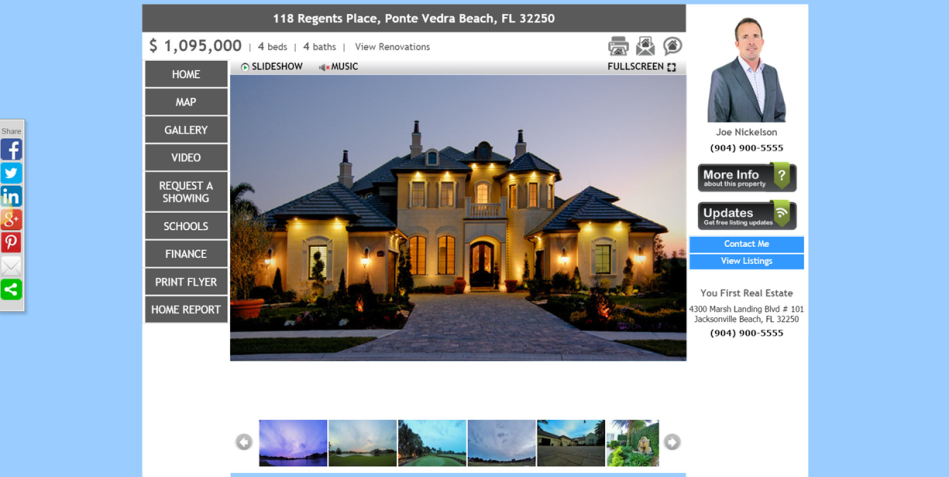 To really increase the chances of being found, single property websites will be the hub of all directed traffic. People can go to your website to view all the content accumulated for the house you are selling. Make sure to include all of the following information if available (information mainly consists of the topics discussed previously): Video, Virtual Tour, Floor Plan, Copywriting, Pictures, Local Schools, and Maps Drone Videos, and much more.
Everything else that has been created will again only help build content and increase the ability to sell your home quicker and for more money. Members of Smart Agents get a website made for them.
8. SEO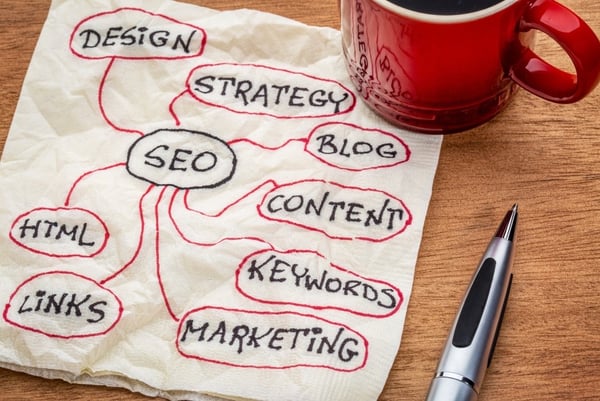 Search Engine Optimization is what will bring your content to the top of the first page on Google and help you stand out. Knowing how to effectively write copy will help you use keywords that most people search for online.
Keyword search is the biggest traffic driver to content sites, beating social media by over 300%. Also, SEO leads have nearly a 15% close rate, which is extremely effective. That means that about 1 out of 7 viewers who are also potential buyers could be the next purchaser of your home.
9. Go All In On Curb Appeal
We already know how important it is, but really work with the owners to make the front yard and drive-by appeal look out of this world. Plant flowers, add a walkway, paint a door and do much more. This is important because it will boost the value of online pictures and the aerial shot.
10. Neighborhood Tours
This is an extension of virtual tours, but after a property sells and you may have had an interested buyer that did not purchase it or chooses not to. A virtual tour of the neighbor can be beneficial to those potential clients and cause them to stay connected to you.
11. Make Sure Global Buyers Have a Chance
In most cases your MLS will have international connections, but make sure that it has the ability to translate decently to other languages. A tool like www.real-buzz.com can make sure it is open and fully translated to other languages. This could open your listings and especially any luxury listings that you have.
12. Using Professional Stagers
Just like the curb appeal step, if your listing is staged out of this world, it's really going to boost your pictures and listings. Smart Agents should work with prospective sellers to get their properties staged well before the selling process for faster and more efficient selling. They should also bring in a professional to take it to another level.
13. Write Listing Descriptions That Will Sell
First, don't' exaggerate. It's going to completely backfire. But you should know that already. Keep the fluff out. Just talk about only things that you need say. Stay with the important stuff. If it's a great location, make that in the beginning and even put it in there another time. But if it's not, just put it in the end and leave it there. You need to be specific about anything you think buyers would like to know that this house offers. Put yourself in the shoes of a buyer and write it that way.
14. Direct Mail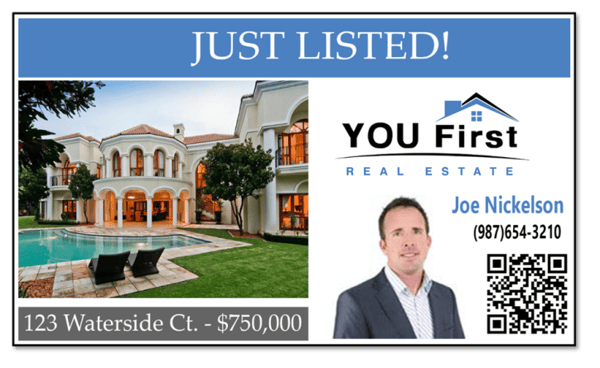 A great strategy to find the right buyers depends on which media they rely most heavily upon. To weed out cheap buyers, direct mail is the best strategy for maximizing a credible reach. There is a 300% increase in response between people who make less than $100k/per year and those who make more than $100k/per year. Choosing an area is very easy with a little bit of research and sending a larger quantity of mail improves your chances to sell.
Postcards are great for mailing because they attract reader's attention and are more personalized. They are especially useful for homes that just-listed and they can help increase local awareness of properties on the market to those who are interested or know of someone who is.
15. Host Great Open Houses
Make sure the home is completely staged and the outside looks amazing. Add information about when you are hosting it on any ads, fliers and your MLS. Put food out and make it a great experience for anyone that attends. Maybe even host a lunch for the neighbors before the event and have them stop by and act inviting during the open house. You might want to hold an agents only open house just for the buyer agents looking.
Another idea is to have a special theme for your open houses. This could tie into the idea to make use of each season. A Christmas or Halloween themed open house, for instance, would attract some attention.
16. Use a Great and Catchy Slogan
This is another tool that can attract a lot of attention and cause people's eyes to dart to your ads. The important thing with this would be to make it congruent or use the same idea throughout all the platforms that it would be on.
17. Signs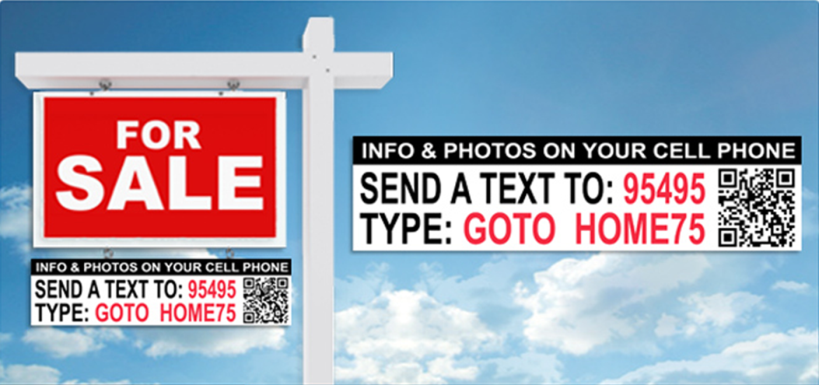 The easiest way to be identified by potential buyers driving down the neighborhood, is from the traditional sign on the front yard. The red for sale sign is the end goal that buyers seek on long drives through neighborhoods they want to settle down in.
Having detailed and correct information at the time the potential buyers cruise through is absolutely crucial. Including a sign rider with a hotline for calls or text is the equivalent of a personal open house tour available 24/7.
18. Floorplan
If words alone don't help buyers visualize the home, and videos don't provide the details they want, then the floorplan is the ultimate game-changer. Not only does it provide an elaborately detailed view of the home, but by adding color, and illustrations of potential furniture arrangements, buyers are able to truly envision this home as the perfect place to settle in. Any way to prove to buyers why the home being sold is perfect for them will only increase the value and help limit the time it takes to sell your home.
UNTIL NEXT TIME, BE SMART, AND WORK SMARTER!

Joe Nickelson is a real estate professional dedicated to helping home buyers and sellers achieve their dreams of owning property, and helping real estate agents stop using the sometimes-vicious tactics that weigh on their consciences. He believes that the Smart Agents books will, quite literally, change people's lives for the better. Check out his full bio here!