Being a real estate agent is one of the most stressful careers there is.
There are a lot of reasons for this, and you're probably familiar with them. The realtor is solely assisting a buyer or seller in the largest purchase of their life.
Agents work long and crazy hours, including working weekends, spending much of their time showing properties to clients.
It's one of the most competitive marketplaces. A lot of the time you need to beat out other agents for a listing.
There are so many factors and variables that go into the job. It's also one of the most depressing careers. Your salary can depend on the market you live in, and even some of those variables that you don't fully control.
The general public has a stereotype that agents just show homes, make offers, and sit back waiting for their big paychecks. If only it was that easy.
Being on call basically all day every day takes it toll.
Agents are constantly on deadlines. There are many aspects of a home purchase that the buyer and seller do not see, and this falls to the agent to take care of. Negotiations can take bad turns and add a lot of extra work on an agent.
The list of reasons and problems that stress out realtors is seemingly endless.
Here are some stress reducing techniques and things you can do to keep stress away.
Think Foward
Keep your mind focused on the upcoming tasks and your tasks at hand. A lot of people who experience stress are either reliving the past, negative experiences or worrying about upcoming ones.
Anytime you miss out on a listing or loose a buyer for a listing, don't spend time dwelling on that. Just learn from the experience and move on to the next thing. This leads into the next strategy.
Keep a Strict Schedule and Don't Be Late or Stray Away From It
Knowing what you're doing and when you are doing it will put your mind at ease each morning. The most stressed-out realtors are on a scatterbrained schedule. They say "a good day starts the night before."
If you know when you are talking to clients, when you are prospecting and when you are marketing any listings you have, then you can focus on those much easier. Then if your confident in yourself in these tasks, it will be smooth.
Have Your Routine Activities, Hobbies and Non-Work Related Activites on the Schedule
Stepping away from your work enough time each week and have it on your schedule. If you work all day and evening with nothing in between, you are guaranteeing yourself to be way over stressed.
After you've figured out your personal life, establish your work priorities.
Identify Your Biggest Stress Producers
At what point during these are/were you the most stressed?
Listing Presentations
Showings
Closings
Negotiations
Prospecting
Fear of rejection is inevitable. Same with the fear of failure. Having a solid plan when you do these things is mandatory.
If you are prospecting, go into it with realistic expectations. Not everyone (actually even most people), won't need or want your services. Not everyone will like you either. Stressing over it and getting worked up over it is pointless.
Plus each no that you hear brings you closer to a yes. It's a numbers game.
As for the other stuff, don't prepare to fail.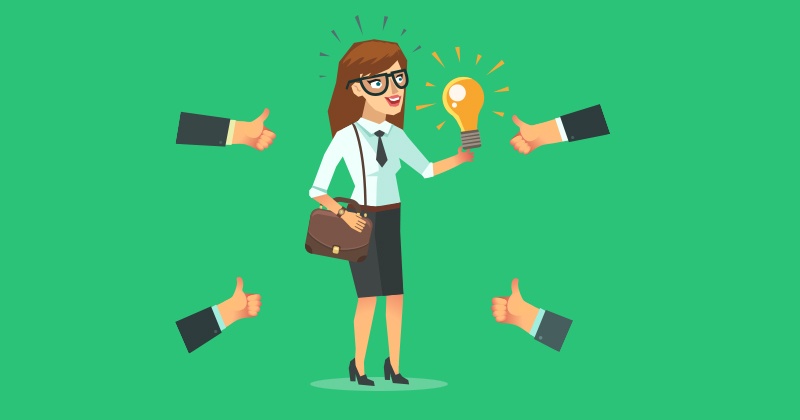 Preparation makes real estate easier.
"Failing to Prepare is Preparing to Fail"
This is most evident during the listing presentations. But steadily taking out time to work on improving the places and things that cause you the most problems will solve those problems.
Here is an excerpt from out blog "Listing Appointment Ideas for Winning More Listings".
Don't "Wing" It But Rather Use A Proven Real Estate Listing Presentation

Most Realtors use a CMA as their listing presentation. They compete over price to get a listing. It's not unusual for a realtor to name a higher price than they feel the home will sell for just to get the listing. Basing your listing of a CMA is a problem for that reason.

What works better is to evaluate the seller's motivation before going on a listing appointment and then using a proven listing presentation to get the listing.

You can present a big problem like the housing market is still going down and then solve that problem by showing how you sell homes in a rough housing market, make an offer and ask for the listing.
Take Time to Relax (Or Meditate)
This can be anything really. Depending on what you like. But taking time to sit and listen to music and relax or even napping somewhere.
This is a result of the left and right hemispheres of the brain getting in sync, which instantly "ups" your thinking power and reduces your stress levels.
Just do it. Yes, that may be easier said than done. But once you get into a project that you have been putting off for a long time, it gets easier once you just put your mind to getting it done. No matter how much you hate it.
Schedule an hour or two just for that task. This way you will sit down and solely focus on it.
Once you have overcome your procrastination and completed a project you have been dreading, keep doing it regularly until it becomes easy or even enjoyable. This still goes back to keeping your schedule and following through with it.
What if parts of your real estate business ran without you? You can train assistants to handle your trivial tasks, therefore reducing your daily workload and stress.

Your would be able to focus more on the important tasks and improving on those. Check out our new book.
---

Joe Nickelson is a real estate professional dedicated to helping home buyers and sellers achieve their dreams of owning property, and helping real estate agents stop using the sometimes-vicious tactics that weigh on their consciences. He believes that the Smart Agents books will, quite literally, change people's lives for the better. Check out his full bio here!