What's the key to happiness in real estate?
Quality customers that you enjoy working with.
How do you find these quality customers?
They're in your past customers and sphere of influence. Or, they know your past customers and sphere of influence.
There is an agent in our area. She's been in business for 5 years and she loves it.
She's done a great job at cultivating her past clients and sphere. As a result, she's got plenty of business - WITHOUT having to cold call to get it. Not only that, but most of her business is pleasant.
It's because she gets these clients who want to work with her.
Client referrals are the most important referral's that you can earn. The average conversion rate is an extremely high 70%.
Not all referrals are going to immediately turn into a lead either. So if you don't win them over immediately, continue to follow up with on emails or even direct mail if you want. The hope is that they weren't ready to make a decision and your persistence will keep you fresh in their mind.
Maintaining a consistent relationship with your past clients is how you set yourself up for this.
The easiest way to consistently do this is with a simple personal update of some sorts.
No former client wants to see stuff from you all the time constantly and on social media and then in their mailbox. But there are many times where a personal update is appropriate and very much appreciated.
The best way to be sure you consistently connect with your past clients is to have a system for reconnecting with your old clients.
A couple of times a week, start with a list of 5 names and make 5 contact calls to simply say you were thinking about them as you drove through their area and wanted to say hello.
Ask them how they are doing. Remind them that since they like their neighborhood so much, to be sure to give you a call anytime someone wants to sell there, so you can help find a new neighbor.
Another useful thing to ask them for is a survey on their experience working with you. If you get this type of feedback it is the type of thing you need to put on your listing presentations and other marketing material.
Clients want to be heard and when you show gratitude for the feedback and then implement the changes, you are guaranteed to get more business through client retention and client referrals.
By going through all your contacts and your old sphere a couple times a week, you'll make this a habit and eventually get through all your contacts.
Send your past clients holiday gifts/cards.
Sending a Postcards or Letters
The effort you put into making a holiday card and sending it will go a long way with your real estate clients. Holidays are the perfect time to stay in touch with your past clients. It will increase your chances for referrals greatly.
If they aren't past clients sending out a letter introducing yourself and talking about your love for the area while wishing a happy Thanksgiving is a nice touch.
Holiday Themed Emails
Send something wishing them a great holiday. Included a graphic related to it is a good idea. You can have your graphics made from somewhere online for a couple of bucks.
The message here is important, but it doesn't have to be long and fancy. For your past clients saying something like "Thank you for working with me and trusting me with your real estate needs this year. I hope you and your family have a great Thanksgiving!"
You should even add in a call to action for them to refer anyone in the housing market to you. "Give someone you know a reason to thank you as well, and let me know if I can help them sell their home."
You may even want to add how many homes you sold this year and a blanket thank you statement to all of your clients.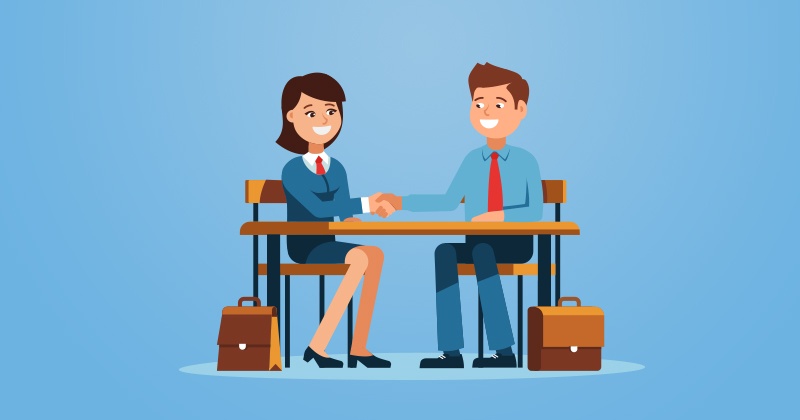 Give Them a Gift
This is going the extra mile for sure, but it can be worth it a lot of the times. A pie or edible arrangement really will show the appreciation you have for your past clients.
This is going to bring up your name around the dinner table, and then hopefully lead toward more referrals.
Host a Dinner at One of Your Properties
This would double as a showing as well.
You should even invite people to bring their own dishes to share. Make it a community event. Gain more visibility for your properties, and meet more locals.
Starting a "New Home For Christmas" Campaign
This is a good time to send some of these emails out or run some Facebook ads with this theme.
Community Update/Newsletter
You can update them on the market but this is a great time to fill them in on any community happenings or food drives going on. It shows your connection to the community.
Recognizing Big Events in Their Life
Keep a calendar with all of their birthdays. You need to put in this effort because it really is so important to stay connected to these people. They are the lifeblood of your business. When you send them birthday cards, included something interesting. A fun small gift or 5-dollar gift card.
Home anniversary cards are some of the best ones to send out as well. This will remind them of the good memory they have when they moved into their home and hopefully of your good work as well.
Staying in touch with your past clients is a vital part of your business. Be sure to keep in touch with them and keep your relationships strong.
Other things to say to past clients.
Ask About Their House or Their Sale
If you call them or email them, ask them real estate questions. See if there's anything they wish they had known. See what their favorite parts of their new homes are. The point of these questions is to drive the conversations and learn anything you can do differently.
You can use this information for new marketing campaigns. It's basically a form of market research and the client shouldn't have a problem with answering, especially if it's about their brand new house.
This is Not a Sales Call
You can ask for a referral, preferably at the end of the call, but it can't be the main basis of the phone call. You have to think of it as a relationship building phone call. Calling them up and asking for that referral as the main objective is just going to shut them off to you.
Make sure that it the conversation always ends in a fashion to make sure you'll be able to stay in touch with them down the line.
Ask About Their Personal Life
If you and your former customers are connected on social media, you shouldn't have any bringing up conversations with them about their personal life. It's just relationship building and it will show them that you have a genuine interest in them and how their lives are going. It works even better if you get in touch with them and hold similar conversations a few separate times. This tells them you remember them as much more than a sale.
But don't keep asking them questions, talk about yourself as well. Don't overdo it, just let your clients know what is going on in your personal life.
You can get this new entire presentation for $97. You can customize it to how you do business… and your marketplace.

If you'd like to get your own copy of my listing presentation, then just go to:
---

Joe Nickelson is a real estate professional dedicated to helping home buyers and sellers achieve their dreams of owning property, and helping real estate agents stop using the sometimes-vicious tactics that weigh on their consciences. He believes that the Smart Agents books will, quite literally, change people's lives for the better. Check out his full bio here!