Divorced homes are an unnoticed niche in real estate.
It's something we focus on at Smart Agents, with our guide and multiple blogs on finding and addressing the leads.
These are the couples that have to sell.
You won't find any sellers more motivated than them.
We've discovered a new way of prospecting these leads.
It's more efficient and builds a quicker and stronger rapport with the owners than reaching out cold.
Finding divorced couples by searching your counties public records is a great way to get these leads in bunches. Reaching out to them and making that connection is the tough part. They are completely cold leads.
Not too mention that they aren't in a great situation. It can be messy.
What if they reached out to you for help?
This is a much easier way to start your relationship with these couples. It starts by reaching out to divorce and family lawyers in your area. Think about it, how many connections to divorced home leads do they have?
It's their job. We interviewed a Smart Agent's member who targets all these attorneys in his area.
"There are over 110 different divorce attorneys in my area, just here. Do you target each one of them? No, I don't. I like to target the top ten and then go from there as we trickle down," said Ivan, " It's something that keeps popping up, so I said why not, you know? I work with divorce ... I want to work with divorced people more than I work with expired. This is now a major part of my business. It's all about follow-up. Even though you give the books away, you have to follow up where they're at."
The follow up is so much easier and less stressful in this situation. What Ivan does is give his books away to the attorneys. Puts them in waiting rooms and wait for a response. You don't have to use books for that.
Just leave something of value and with your information at these attorneys office.
This can be a brochure, pamphlet or any marketing material that you use. It works even better if you brand yourself as someone "who specializes in helping divorced couples in bad situations."
Since they are reaching out to you for this help, it's more than a hot lead.
If they don't reach out to you, get in touch with the attorney and see if anyone needs their home sold. He or she could give their information to you but will have to ask the owners if they are ok with it.
That's where Ivan has had most his success in this niche, listing over 10 of these homes over the last year.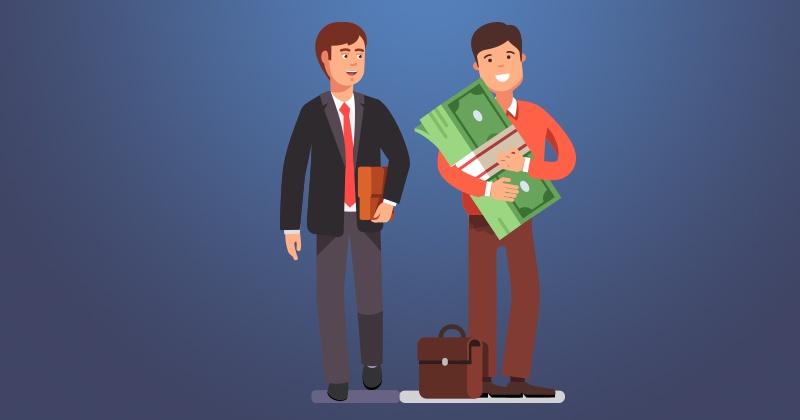 This makes these couples worth more than hot leads.
There's another step to this system if that doesn't work.
Work with the attorney and have them recommend you to their clients.
This is even better than following up with them. Offer to trade services or even pay the attorney outright for recommendations.
If an attorney recommends you to clients as the specialist who will sell the home, you have a high chance of winning that listing.
We talked to a divorce lawyer in our area of Jacksonville, Florida about this. She said without a doubt, she would work with a realtor for an exchange of advertising or anything equivalent.
It is your job to convince the lawyer and the owners that they need an agent, or if they are in a rush they could succumb to investors.
If you're in this position, then you will be the first agent they hear about and speak with.
This is another huge benefit to this. If they see your books or marketing material in the office and the attorney mentions you early, you are 3 steps ahead.
That's what makes this so much simpler than contacting cold divorce leads. Even if you are coming in with the best intentions, there will always be a level of skepticism when they get a call.
Getting to them early in the process is what wins these listings.
You can target lenders who work with divorcees the same way.
"I just recently found out that there's a lender that I know that works with divorced couples. That was an avenue I really didn't even think about, was working with a lender on divorces," said Ivan.
It is the same process as working with attorneys on this. Lenders will be just as open to an exchange of services or favors.
Go into these offices with an open mind and the right intentions. Talk to the lender or lawyer and treat them like the business partner you hope they will be.
You can form mutual relationships that benefit each other, and most people will do that.
What if you could give something of value that won't be thrown away. So when you reach back out to anyone, they immediately remember you.

With our My Books program we can help you achieve that. Books are valued.

Do this and you will position yourself as the authority in your market. When you give away your book, it will separate you from your competition. That's how a smart agent thinks!

Want to get a free sample of the book that will get you more listings? Click the link below.

---

Joe Nickelson is a real estate professional dedicated to helping home buyers and sellers achieve their dreams of owning property, and helping real estate agents stop using the sometimes-vicious tactics that weigh on their consciences. He believes that the Smart Agents books will, quite literally, change people's lives for the better. Check out his full bio here!