Today's interview is with a brand new agent. A former carpenter turned realtor, Jerry immediately was treated like seasoned vet.
In the interview we go over:
Why he was regarded so highly as a rookie.
How he has 8 listings in his first few months.
His favorite way of prospecting.
Highlights:
Full Interview: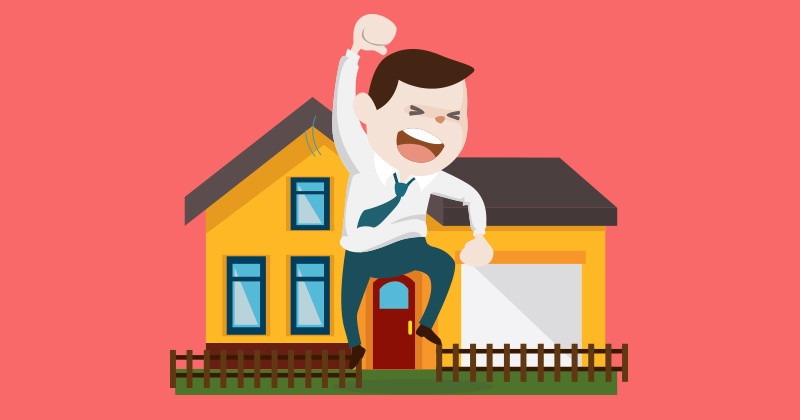 Full Transcript:
Smart Agents:

So how long have you been an agent?

Jarret:

Well this is, I've been in the business for, like in the industry almost my entire life really. I started designing kitchen cabinets and been in the housing market my whole life. I didn't officially break off on my own as an agent until last August.

Smart Agents:

And how long have you been a member with Smart Agents?

Jarret:

I guess it hasn't been, it's probably been about a little almost a yearish maybe.

Smart Agents:

And have you got any listings using the books?

Jarret:

I mean, I think the books played a big role in getting the listings. I'm not going to say that that's what got the listings but definitely played a big role in getting the listings. Yes.

Smart Agents:

Good. What happened when you gave, can you explain how you gave those books out in those situations?

Jarret:

I basically just added them to my pre-listing packet that I take out before I go on a listing presentation and drop it off.

I've added it to my pre-listing package basically, since I've done that I don't know, it's like people respect me more, I get a little more I guess to be more of an authority in the market and then professional. Not like somebody who just got their license or a young person who doesn't know what they're doing or you know what I mean?

Smart Agents:

Yes. How many listings have you gotten since you started putting that in your presentation and your pre-listing package?

Jarret:

Two. I've gotten two listings using the books in my pre-listing presentation package.
Smart Agents:

Which books are they?

Jarret:

The Expired book and the, I think they're, yeah they're both Expired books I think.

Smart Agents:

Were they each expired homes you were going after?

Jarret:

One was an expired home. One was a COI. Oh, actually yeah, I guess the COI, I gave her the book a while back and I didn't know but she was getting a divorce and she was like, "Oh I would love to learn about real estate." So I gave her, actually no, I gave her the Business Card book.

Yeah the Business Card book, and I didn't know that she was even thinking about selling to the family member and that gave me credibility in her eyes to be able to handle her situation. She was able to educate herself and feel comfortable enough to put her home on the market. You know what I mean?

Smart Agents:

Yes. Alright how many other listings do you have going on or have you gotten?

Jarret:

How many listings do I have right now?

Smart Agents:

Yes.

Jarret:

Right now I've got eight.
Smart Agents:

What's your main way of attacking those?

Jarret:

My main way of what?

Smart Agents:

Attacking those and winning those?

Jarret:

Same way. So I'm real low on books right now, so I haven't been able to, I've been very selective of who I've been giving them to. So I've gotten those, I do prospecting. I make phone calls and that's how I get my business through prospecting.

Smart Agents:

Do you go after just expireds or FSBO's or a certain niche when you do that?

Jarret:

Expireds calls, for sale by owners calls, just listed, just sold calls, under contract calls. We try to make, I try to make, the goal is to get 50 contacts a day.

Smart Agents:

Ah, and what's your usual go-to line? How do you open up the conversation with them?

Jarret:

If it's an expired, it's like, "Hi my name is Jarret. I'm with Muffley & Associates Real Estate. I'm sure you've figured out by now your name has come up on my computer as an expired listing. So I was just calling to see when you plan on hiring the right agent for the job of selling your home."
Books have a huge perceived value. They don't get thrown away.

They can get tucked away somewhere, but most people aren't going to toss them in the trash. They're worth something, and they're worth something to the author's name.

Do this and you will position yourself as the authority in your market. When you give away your book, it will separate you from your competition. That's how a smart agent thinks!

Want to get a free sample of the book that will get you more listings? Click the link below.
---

Joe Nickelson is a real estate professional dedicated to helping home buyers and sellers achieve their dreams of owning property, and helping real estate agents stop using the sometimes-vicious tactics that weigh on their consciences. He believes that the Smart Agents books will, quite literally, change people's lives for the better. Check out his full bio here!