In the latest issue of Smart Agents Magazine, we had the pleasure of featuring Rick Janson, a Denver-based real estate agent who has mastered the art of collaboration and growth in his over two-decade-long career. Rick's approach to real estate is a testament to the power of collaboration, learning from others, and leveraging one's unique skills.
Rick, who is part of the top 1% influencers group with EXP Realty, believes in not trying to reinvent the wheel. Instead, he builds on tactics that are already proven to work. This involves sharing ideas with other agents and groups, and even with clients themselves. One of the key strategies Rick employs is collaborative listening. He goes beyond the standard listing presentation to unpack the needs, wants, and desires of his clients. This approach has proven invaluable in building strong relationships and achieving growth in his business.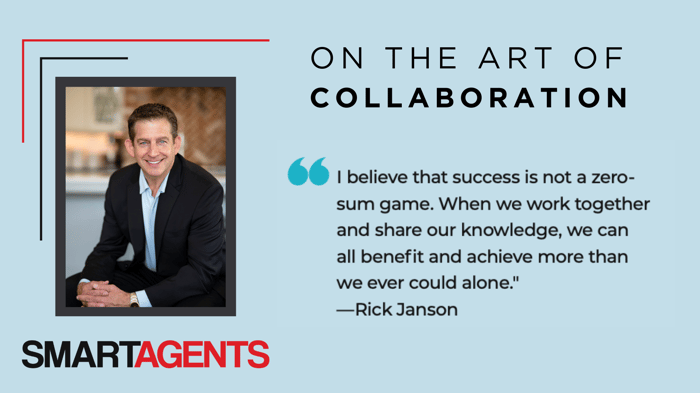 Rick's unique background, which includes an MBA in marketing and a law degree, and experience as a licensed attorney, has also contributed to his success in real estate. His understanding of contracts, honed from his time as an attorney, has been particularly beneficial.


Step into the Spotlight with Smart Agents Magazine


Rick's story is just one of the many inspiring features you can find in Smart Agents Magazine. If you're a real estate agent with a unique approach or story to tell, we'd love to feature you in our magazine or on our podcast.
Being featured is an excellent opportunity to share your insights, learn from others, and even attract referrals from other agents. Just like Rick, you can share your strategies, experiences, and lessons learned to help other agents grow and succeed.
You can watch the original interview with Rick on the Smart Agents Podcast. If you're interested in being featured on the podcast and in the magazine, get in touch with us. Don't miss this opportunity to share your story, inspire others, and grow your network.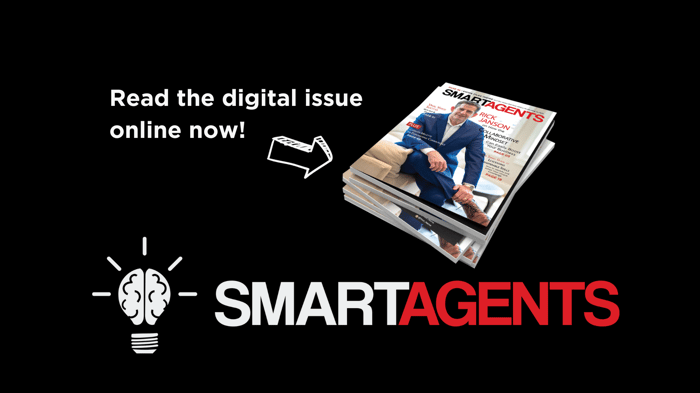 Join the Smart Agents Community
At Smart Agents, we believe in the power of collaboration. That's why we're excited to announce our new membership site, packed with resources to help you succeed. As a member, you'll gain access to a wealth of resources, including marketing strategies, scripts, training materials, and more. Plus, you'll be part of a vibrant community of real estate professionals who are committed to learning, growing, and succeeding together. Join us!