We're thrilled to announce the inaugural issue of the new Smart Agents Magazine, full of insights and strategies designed to help real estate agents grow and collaborate more effectively.
In our feature article, Denver-based Rick Janson shares his wisdom on the power of collaboration and the art of 'not reinventing the wheel.' He delves into his process of collaborative listening, a strategy that has proven invaluable in understanding client needs and building strong relationships.
This issue also brings together a collection of stories from agents who have successfully leveraged their unique backgrounds to gain a competitive edge in the market, including Heidi Bolyard and Darren Sherburne. From former news anchor Kerri O'Hara to DJ-turned-agent Eddie Ahearn, these agents share how their past experiences have helped them build stronger networks, bring authenticity, close deals, and build referrals.

We also explore the transformative power of viral videos with Kat & Darren Leblanc. They share their journey of how a single viral video opened a new window of opportunity and revolutionized their marketing strategy.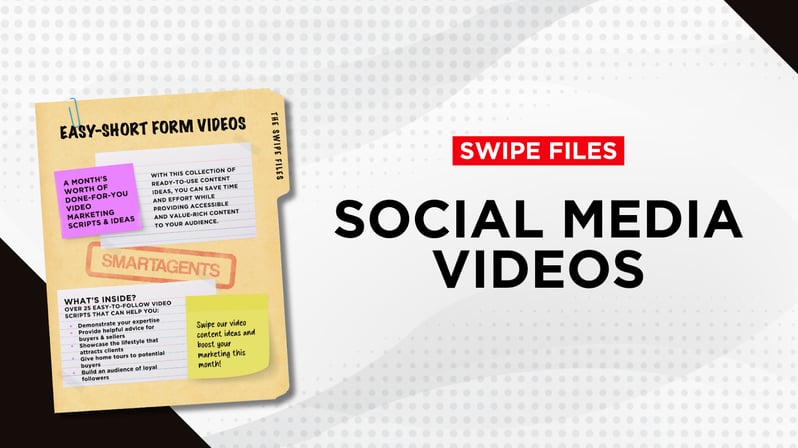 For those looking for practical tools, we provide a month's worth of ready-to-use video marketing scripts and ideas in our Swipe Files section.
South Carolina-based Corwyn Melette shares his inspiring story of community empowerment. He discusses how his efforts in education and outreach, in partnership with local nonprofits, have enriched his clients and community.
Lastly, we learn about the psychology of successful entrepreneurs and provide simple strategies to foster a growth mindset, a key ingredient for success in any field.
This issue of Smart Agents Magazine is packed with proven strategies for growth and continued success. We hope it inspires you with fresh ideas and practical tools to take your real estate business to new heights.

Check out the latest issue and join the community here.