In Smart Agents Magazine's latest issue, Kat Ashley's journey in the real estate industry is a testament to the power of embracing one's unique identity and finding a niche in the market. From her humble beginnings to achieving eight figures in sales, Kat's story is one of determination, growth, and authenticity. Kat made a bold move to transition into real estate when she relocated from Nashville to Austin, Texas.
Leaving a long-term corporate career to follow her real estate dreams, Kat initially faced challenges, earning less than $10,000 in commissions during her first year. It was a pivotal moment when she realized the need to break free from conventional norms and embrace her true self. In a candid conversation with Smart Agents, Kat shared her tips for aspiring agents and shed light on how tapping into the new home construction niche transformed her real estate career.
Let's unpack the key moves and decisions that helped Kat make a name for herself in a new market.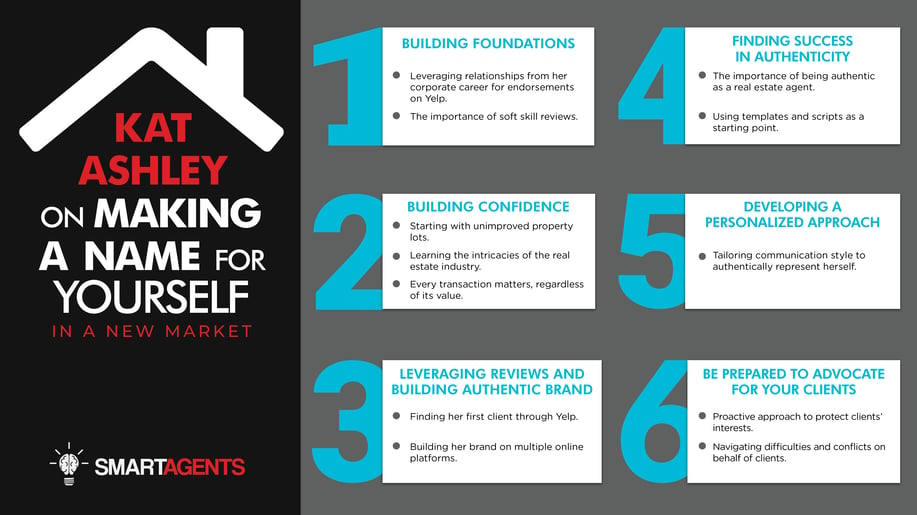 Leveraging Soft Skills & Building Foundations
Before making a name for herself in real estate, Kat leveraged her soft skills from her previous corporate life to gain endorsements on Yelp. This unconventional approach helped her land her first real estate transaction and serves as a lesson for new agents to capitalize on their existing skill sets and to leverage the power of online platforms in building credibility and attracting clients.
Starting Small & Building Confidence
Kat began by selling unimproved property lots, which allowed her to learn the ropes of the industry. This experience was invaluable in building her confidence and understanding the transaction process.
Authenticity Over Scripts: Building an Authentic Brand
Kat initially struggled with the concept of scripting and felt constrained by the structured approach. She found success by being authentic and putting her own spin on client interactions.
Personalized Approach: Kat's Niche Focus
Kat noticed her clients gravitating toward new construction, so she specialized in this niche. Her deep understanding of new construction has made her a go-to resource for clients.

Going the Extra Mile
In some cases, Kat even accompanies her clients to the design center, a service not traditionally offered by real estate agents, and helps them to choose finishes and design their space. This type of service has led to increased client satisfaction and referrals for Kat.
Prepared to Advocate
Kat emphasizes the importance of advocating for her clients, especially when they face challenges. Her proactive approach has helped clients navigate the complexities of new construction and avoid potential pitfalls along the way.
Elevate Your Profile with Smart Agents Magazine
Within the pages of Smart Agents Magazine, you'll discover stories from top agents like Kat. If you're an agent with a distinctive approach or a compelling narrative, we invite you to stand in the spotlight with us — in our magazine or on our podcast.
Being featured isn't just about sharing your journey; it's an opportunity to give back. It's a chance to share your experiences, strategies, and insights, helping fellow agents grow and succeed. Much like Kat, your story can inspire and guide others on their path to success.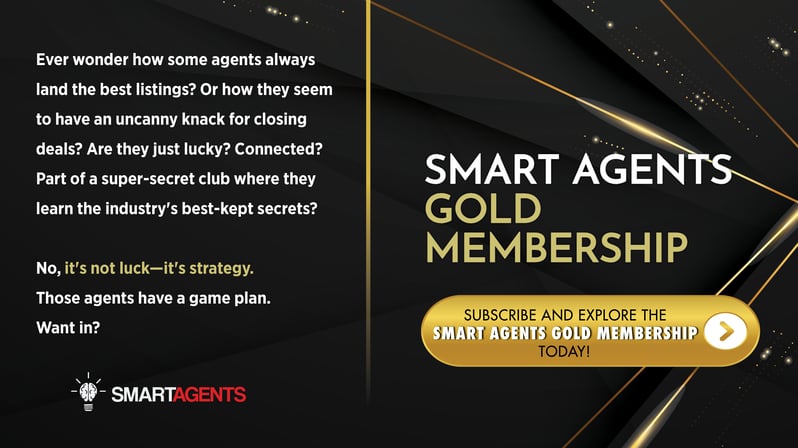 Catch Kat's original interview on the Smart Agents Podcast. If you're keen on being featured on our podcast and in the magazine, don't hesitate to get in touch with us.