In the world of real estate, Lauren Herskovic's journey shows us the power of humility, mentorship, and community. After transitioning from a successful career as a startup COO, Lauren is now a seasoned real estate agent in Chicago who credits her success to her willingness to learn. Her story emphasizes the importance of remaining open to learning from anyone willing to teach, regardless of your level of experience. She highlights the importance of mentorship in navigating the complexities of the real estate industry, stressing the need to find mentors who align with your goals and values.
Beyond her personal success, Lauren actively participates in "Women of Compass," a community that fosters collaboration and support among women agents. Her story is a reminder that we are all perpetual learners, and every interaction presents an opportunity for growth.
Uncover the strategic steps and pivotal decisions that propelled Lauren Herskovic to success!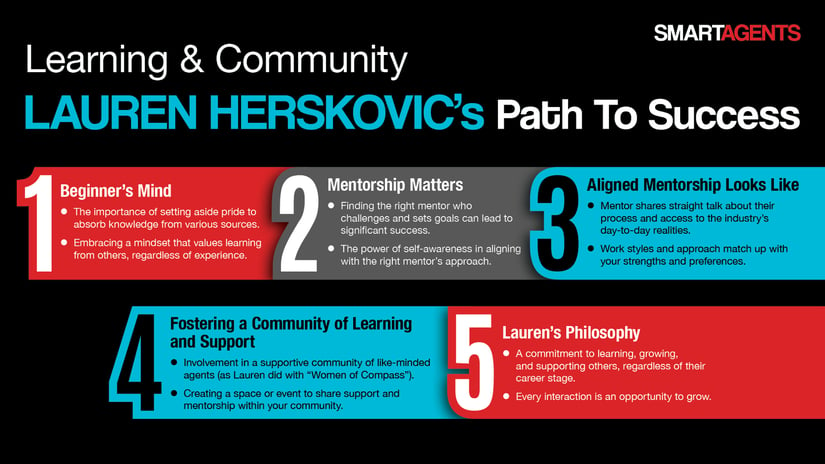 Join Us on the Smart Agents Podcast and you could be featured in Smart Agents Magazine!
Share Your Journey and Insights with the Smart Agents Audience
We extend a warm welcome to real estate industry experts, including agents, brokers, lenders, entrepreneurs, and home experts, who would like to be interviewed on the Smart Agents podcast. We feature extraordinary individuals, like Lauren, who embody the essence of success in the real estate world. If you're ready to share your knowledge or have an inspiring story that can help real estate agents succeed,

contact

us

today!