For real estate agents, Zillow is a monster. It is a Godzilla rampaging through New York City and beyond, leaving a blazed trail of destruction all the way to Los Angeles.
A "radioactive" Seattle-based online real estate company, Zillow Group, Inc., was created with a nuclear blast. The industry bomb was dropped 12 years ago, and the fallout left scores of "old-school" real estate agents gasping for life, attempting to maintain a career upward trend despite Zillow's scorched-earth policy.
Working in a landscape permanently altered by Zillow, modern Realtors have long been at war against Zestimates, which essentially values homes via algorithms and digital data. Ever since the software was introduced, boots-on-the-ground Realtors have raged against its inconsistent data, which leads homeowners to seek incorrect values on their properties.
It's mind-boggling to imagine how many buyer objections were sparked by this, or similar, statements: "I looked on Zillow's website and the Zestimate said…"
An agent's battle cry: How much equity do I continue to lose because of inaccurate Zestimates?
Putting on more pressure, Zillow also forced Realtors into a defensive posture by positioning, for fees, an agent's online information next to a coveted listing.
This practice has proven to help guide potential homebuyers away from traditional listing agents.
Zillow has successfully repelled agents' counter-attacks over the past decade. One of its main weapons is Instant Offers, a concept designed to undercut real estate agents' efforts.
The Zillow battle continues to fester on all fronts.
Remaining relevant
Former Microsoft executives Richard Barton and Lloyd Frink launched Zillow on Feb. 8, 2006, as a platform to create revenue by selling advertising space on its website.
As of Tuesday, Feb. 6, 2018, Zillow (Z) listed a market cap of $8.047 billion. The company is poised to release fourth-quarter earnings on its anniversary. According to Zacks, Zillow's total revenues rose to $281.8 million, a year-over-year increase of 25 percent.
Zacks also reported the company will retain focus on expanding its Premier Agent Business, which accounts for approximately 70 percent of Zillow's total revenues.
The Zillow monster was created by bypassing the customer base and directly impacting industry professionals, many of whom pay for online ad space. Zillow, after all, specializes in creating applications and websites, not selling properties.
It's still up to the grunts to close the deal. Some are putting up a good fight.
Acknowledging Zillow's expanding market foothold, some buyers and sellers believe agents are rendered obsolete because Zillow provides all the tools they need to execute a deal.
It's a legend, and Realtors need to work with passion to remain relevant.
There are ways to drive Godzilla back into the depths of the ocean.
Take calculated chances: There is fierce competition out there, from peers and online outlets, like Zillow. Without innovating your tactics, there is a chance you could be left behind. Duplicating tired approaches can only dull a sales skill set. Dig in, study past lessons and upgrade your approach.
Recall basic marketing approaches: Some agents have all the latest high-tech gadgets. They are up-to-date with all the latest innovations to secure the hottest sales leads. On the other side of the isle, there are agents who still "walk the farm," delivering fliers and knocking on neighborhood doors. Some trendy Realtors live on social media websites. Others take time to shake hands and attend group settings to make personal contact. Social media can expand your name, but recalling basic marketing approaches could set your sales approaches apart.
Keep a core clientele: Concentrate on the prime market you cover. Expanding outside of your "home turf" should remain an aggressive approach, but don't forget about your backyard. Zillow may have tentacles spread nationally, but, locally, that ground should never be conceded.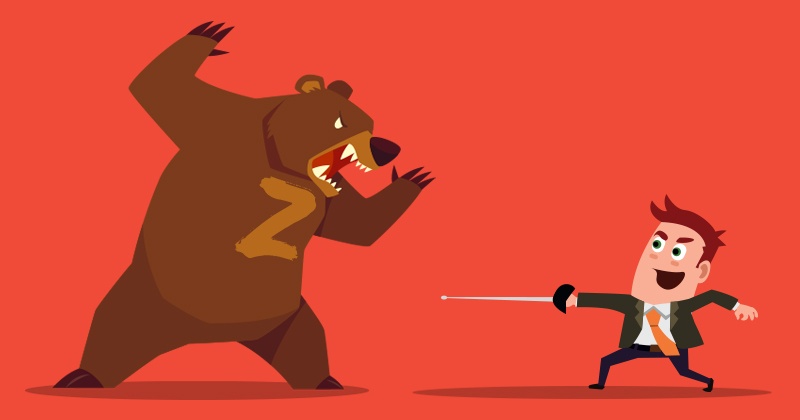 Overcoming challenges
Zillow ignited another degree of hostilities, agents insist, by developing websites that allow a variety of agents to pay a price and place their image next to random postings, even if they are not associated with the seller or know little to nothing about the property.
The practice undercuts the credibility of seasoned Realtors who worked the deal from the beginning.
You should rely on your website and social media sites to connect with the community in ways Zillow can't. Most everyone shares content on Facebook. Share … share … share. By sharing funny and thought-provoking anecdotes and not focusing completely on industry trends, your niche audience will overshadow Zillow.
Specialization is another tactic agents should employ against Zillow. By establishing Google My Business and Facebook Business accounts, agents could find greater success acquiring accurate information and placing online ads. If agents learn to concentrate on a niche aspect of their business, they could become experts and, in time, a go-to source.
Another possible line of defense could rest in the current water-cooler talk of creating a national-based multiple listing service (MLS), which would be owned and operated by real estate agents.
Change can be good
Evolve, or shrivel up and blow away. That's where the industry is right now — where it has been for more than a decade. Embracing and executing available sales tactics, like Big Data, are vital to helping an agent's evolution.
Data and content continue to carve out significant gains in the real estate realm. Understanding predicted data and releasing accurate listing information will help competent agents compete with the Zillow monster.
When sellers expect you to price their home at its "Zestimated" value, you have to be ready. You must convince them that your personal expertise in the local market is more accurate than an online algorithm.
Lean on your experience — share testimonials from previous clients and show them specific examples of comparable properties. Simply throwing out a number won't be enough. Show them how you arrived at your valuation.
This is also a perfect opportunity to use the books. The books make you look like an expert — and what person wants to argue with a published author on their own subject?
While Zillow may be considered the ultimate enemy of real estate agents everywhere, it also presents opportunities — for those willing to pay for them.
Zillow's "Instant Offers" allows prospective home sellers to receive all-cash offers from a hand-selected group of 15 large private investors along with a side-by-side comparative market analysis from a local Zillow Premier Agent.
Of course, becoming a Premier Agent isn't free. You'll have to weigh the cost of membership against the potential reward — and having to sacrifice a little pride by working with the enemy.
But you know what they say, sometimes you have to keep your friends close — and your enemies closer.
Gaining trust of FSBOs
Zillow may have a monster market, but professional property dealers can cut into it by developing ways to combat the online industry giant.
Here is one trick to try: The 5 Step Plan That Makes It Easy to List FSBOs.
The easy-to-read book details ways to prove to sellers that agents can close deals for above-market prices.
Zillow may be an industry giant, but with a good game plan, there's no reason a good agent can't overcome its villainous powers.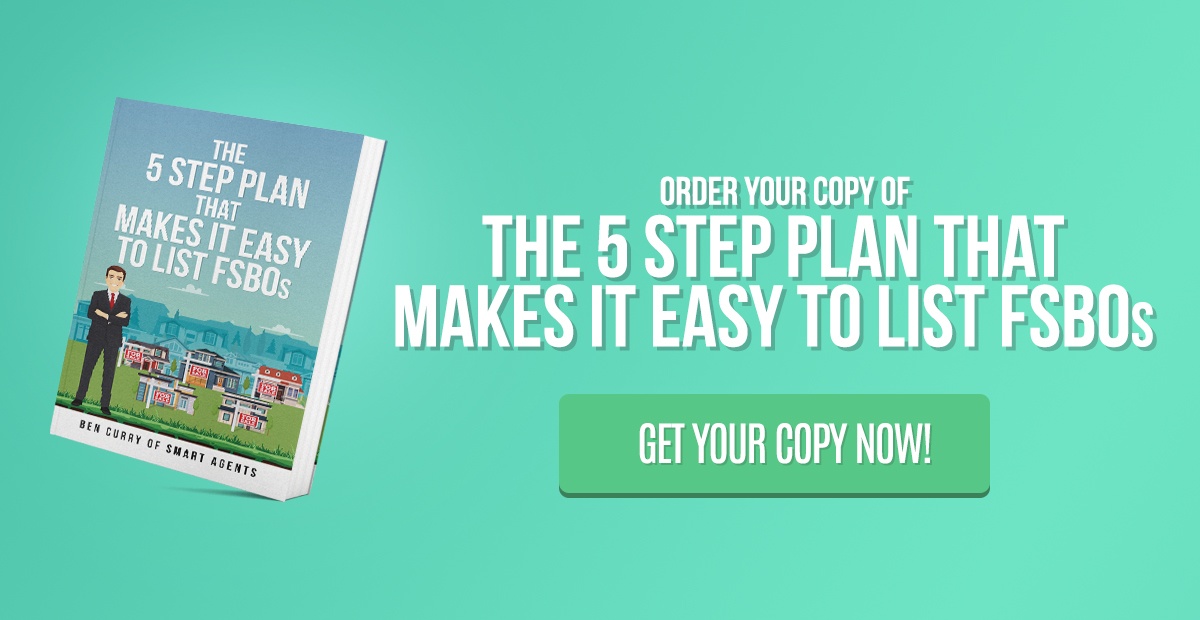 ---

Joe Nickelson is a real estate professional dedicated to helping home buyers and sellers achieve their dreams of owning property, and helping real estate agents stop using the sometimes-vicious tactics that weigh on their consciences. He believes that the Smart Agents books will, quite literally, change people's lives for the better. Check out his full bio here!