Buying and selling properties is just one part of your work as a real estate agent.
The lion's share of your working day should be devoted to mining for leads and listings.
We know, searching for clients isn't the exciting part of real estate. But spreading your name as the go-to agent is the lifeblood of your career, and successful agents should spend a part of each day marketing themselves.
Here are 7 tested ways to get your name out and consistently attract listings.
Get out your little black book

You've probably got your contacts listed in a smartphone, not a black-covered address book.
But however you store telephone numbers and emails — and it's a good idea to print them out regularly in case of a digital mishap — view each contact as a gold nugget that can lead to a listing or lead.
You already know how to solicit leads from family and friends. But you may be overlooking the scores of people you come across in your day-to-day life — workmen, your dry cleaner, the florist, your dentist. If they have a pulse, there's a good chance they own a home, would like to own a home, or know someone who does.
Tip: Never throw out/delete a telephone number. In fact, set a goal to gather five new numbers a day. Whip out your phone and take a picture of any telephone number you come across that could lead to a listing. Health club bulletin boards are goldmines for numbers.
Join your neighborhood listserv
Neighborhood listservs are digital chatrooms where people living on the same block or in the same community can ask for the name of a great plumber, offer a sofa for sale, advertise for the high school musical — basically anything they want to share with neighbors. Nextdoor, for instance, is a popular private social network that connects neighbors throughout the country.
Frequently, listserv members will hint that they're preparing their home for sale — that's why they're redoing a bathroom and need a good tile guy. You should be the ever-ready source of great contractors and remodeling tips. That can start a conversation that leads to a listing.
Tip: When you reply to a listserv appeal, make sure to include your title and contact information in your signature line. It's a subtle way to offer your services.
Make social media your friend
Facebook, LinkedIn, Twitter, Pinterest, and whatever the hot social media channel is at the moment, are fabulous places to demonstrate your talents and spread your name and services.
The key to success on these social media sites is to offer Search Engine Optimization-popular information that prospective clients need, like, "5 Ways to Stop a Dripping Sink from Driving You Crazy."
If you don't know what SEO is, educate yourself about how to make sure your information shows up high on Google's search list. You'll have to understand such head-spinning terms as "keyword density." But the time you invest understanding how the internet works and then exploiting it will pay off exponentially in the future.
Tip: Join Facebook and LinkedIn real estate agent groups, easy ways to connect with like-minded professionals from the comfort of your desk chair.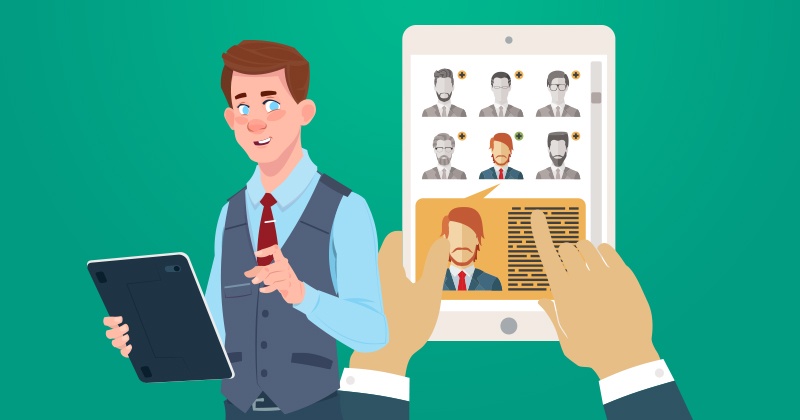 Inhabit a unique niche
It's easy to get lost in the shuffle of blue-blazer-and-colorful-scarf real estate agents who specialize in every property on a foundation. But if you're the agent who specializes in finding condos for divorced dads or universally designed properties for aging downsizers, then you'll develop a niche that sets you apart from the huddled Realtor masses.
Tip: Pet owners with breeds on a "dangerous dogs" list have a particularly hard time finding rentals or properties in HOA-controlled developments. Become an expert on finding homes for families with these pets, like pit bulls.
Create a podcast
Streaming your own podcast about interesting real estate topics is easier than it sounds. You can create a home studio with only a couple of microphones, filters, and streaming software for about $200; or you can rent a professional studio with an engineer/editor for a few hundred dollars a pop.
Tip: If you don't want to produce your own podcast, volunteer to become a guest on someone else's. You'll get your name out without having to fuss with microphones and computers.
Stay in touch with newsletters
Keep in touch with former and future clients by writing and sending a monthly newsletter with home improvement tips, décor trends, and, of course, a list of your recent sales.
Tip: Invite people on your mailing list to reach you for a free property analysis, calendar, fridge magnet — anything that starts a back-and-forth dialog that could lead to your next listing.
Hand out 10,000 cards … or 1 book
Handing out business cards is a low-tech but effective way to spread your name as a real estate agent. The more cards you distribute, the wider your professional net can stretch.
We've heard of an agent who handed out 10,000 cards each month, a huge number he racked up by giving a card to everyone he made eye contact with — people standing in the grocery line, bartenders, the guy filling his tank at the next gas pump.
Tip: Handing out 10,000 cards is tough work, and business cards are so easy to lose. Another way to get your name out is to order our exclusive business card book, "The Secret of Wealthy Home Sellers" with your name and picture featured right on the cover.
You can hand it to sellers, buyers, even the guy pumping gas. Make it a Facebook promotion or send it as a thank you for anyone who answers your cold call.
Get your free copy today!