If you know what owners look for in a realtor, you can tailor your efforts to highlight those qualities.
Most of these qualities are things that are discussed on this website a lot.
This is why so many people choose family or friends (or get referrals from them).
If you demonstrate these ideal qualities and show you're a proficient agent, you'll stand out.
Owners will list with you, instead of their wife's cousin if you do this.
They are going to look for agents that solve problems no matter what and are trustable at the same time. Those two things stand out the most. Otherwise, they could get a robot to sell their home.
If you can't prove you have these qualities (or don't even have them), owners are going to find an agent who can.
You'll lose a lot of listings to other agents if that's the case. It's not only about having the right attributes; you need to prove them.
Here are the top qualities that owners look for in a realtor.
Communication
This is a negative stereotype that a lot of people have about realtors. People hear stories about not being able to get in touch with their agent all the time.
Make it known that you'll always be available for them to get in touch with you. Also, stress that you will always return a call or text, and are dependable for that.
Ask the owner what the best way to be in touch with them and send them updates is. A daily update will satisfy most owners, and it only takes you a few minutes.
This way, owners will know there won't ever be a lapse in communication.
This could be the most important trait you need.
A Proactive Realtor
If your client calls you and asks questions, you aren't giving them enough information.
With daily updates, you're reaching out to them and being proactive. You have to take the steps to sell their home without them pushing you to.
It's up to you to show a lead how you take the steps needed to get a home sold.
And prove to them that you constantly do it with each home you list. A proactive agent is always thinking one step ahead with their marketing plans.
Listening
I already mentioned communication, but you need to let them be a part of it as well.
Don't just call them and give them a one-sided information dump. An agent who talks too much will turn off owners.
In fact, the owner needs to do the most talking, unless there are updates. You can prove you listen to them when you speak to them or during an appointment.
Ask them questions and make the meeting a back and forth. It's how every meeting should be.
This is another common stereotype you need to overcome quickly.
A Problem Solver and Someone Who Adapts
You will run into problems with every listing. You and the owner probably expect that.
You want to be that agent who doesn't let any problems set back the time frame of the sale. Address issues as soon as they arise, and do not hope they just go away.
Chances are, you're going to be delivering bad news every now and then.
It's on you to have a solution at hand and make the next move. And it's up to you to prove you do this too leads.
Give specific examples of how you've sold homes facing any type of problems.
They could be market, area, buyer backed out, or anything else. This proves to owners you'll get around any roadblocks.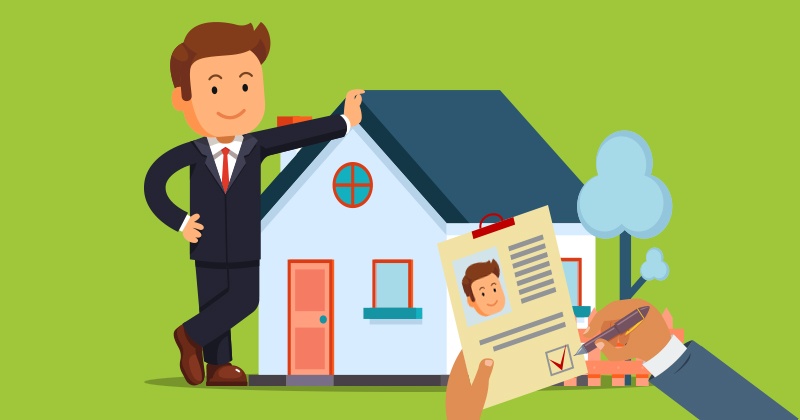 Organization
This is another thing realtors are known for being bad at.
A respected agent is organized with attention to detail. They know that the smallest details are the ones that make a difference.
When you are ready and organized for showings, that's when they have the most success.
The best way to stay organized is to have a system in place, and just use that system.
If you can show an owner your a system and how it works, they'll understand you are organized.
Past Client Loyalty
Owners need to see some of the successes you've had as an agent.
Agents with out the outspoken support of their past clients are at a massive disadvantage.
If you're a new agent, start with referrals from friends or family and get reviews from them. If there is social proof something works, people are inclined to buy.
Reviews naturally overcome objections. They prove to a lead that everything you claim is validated.
Owners want to trust in a realtor to negotiate a great deal, help with all parts of a transaction and maintain loyalty to the client.
Testimonials can seal the deal when they are in your listing presentation.
Local Market Knowledge
This means knowing the pricing market and the amenities of the area.
Being well-versed in pricing is a big part of this. Knowing where the market for their area is and going to go is also huge.
If you do research and present this knowledge, you may be addressing a direct question before it's asked. Being proactive like that gets noticed.
Know the schools and their ratings. You should know the ins and outs of what is around the area as well.
Owners want someone who has a feel on the pulse of their area, so prove to them that you do.
Negotiating Skills
Expert negotiation skills are needed to ensure that everything goes smoothly and everyone is satisfied.
No one wants to find the perfect buyer, only to lose it all due to negotiation errors. This is something agents need to be good at.
If you can, have some testimonials mention negotiations or that the owners loved the price their home sold for.
How much someone can get for their home is the most important thing for a lot of owners.
Honesty
Sellers really need an honest agent. I'm not saying agents lie a lot or even lie at all usually.
But sellers just need someone who won't sugarcoat anything for them.
This type of agent will lay out exactly what the seller can expect, from sale price to timing and more. But the biggest benefit is that when something isn't going to work, this type of agent tells them right away.
Like I said earlier, there usually are some roadblocks throughout a transaction. The only way to deal with them is with each party being 100 percent informed.
Even if it the agent's fault, instead of trying to make up for the mistake and not saying anything, they need to be up front about it.
Expireds are some of the hardest owners to prove yourself and you qualities to.

That's why our team wrote a book about how to do just this.

We'll show you the easiest way to list a whole bunch of them. Here is what is it it:

The #1 thing you must have if you want to have success with expireds.
The overlooked expired leads that you can list with no competition.
The fastest way to get more listings (use this strategy to get a listing by tomorrow).
How to be a godsend to the expireds you meet. (Do this and you'll get lots of listings).