Real estate is an industry where new clients and prospective new clients are uninformed. More so than other industries as well.
This can affect your business as an agent, especially how you handle it.
There's a lot of typical stereotypes that the average person may believe about realtors. There's a lot of parts of a transaction that the average owner won't think about.
There are ways to inform an owner or correct them - that can endear them to you.
There are also certain ways if you go about this that won't put you in great position to do business with them.
Some owners you meet won't think agents are the best or most useful people, and won't have that much respect. This is something that we come across with FSBOs all the time.
It's even more critical for FSBO sellers. Don't come across not making them feel dumb.
Here are some myths and how to deal with them.
Owners Thinking You get the Full Commision
This is one of the most common aspects of the transaction that owners aren't aware of.
No matter the final commission, you won't be getting the whole thing - unless you are the agent for both sides of a transaction.
This is the best way to overcome someone objecting that your commission is too high. Let them know how it works and that the fee covers the buyer and the seller agent.
It's a lot harder to get a buyer without an agent as well. That's another objection that comes up.
Marketing Expenses Are Covered By Them or Your Firm
This is another price point that sellers overlook and are uninformed about. Video tours, any digital marketing and anything else that goes into is covered by you.
And especially any open houses.
It's not cheap to get their home sold. Here's a scenario that owners never think about.
If agent markets a home they have listed and spends their money on it to have it not sell, then they are out of luck.
The owner isn't the only one invested in the sale. They don't realize or forget this a lot of the time.
Just have your costs and efforts built out into any listing presentation or systematically inform them.
Open Houses are the Best on Weekends
This is something that could make sense on the surface. Most people's days are open on the weekends, so owners push to host their open houses then.
But it's not the case. People don't use their weekend time to go to open houses.
The best time for open houses is late in the afternoon during a mid-week day.
This is when the most serious buyers go to view houses.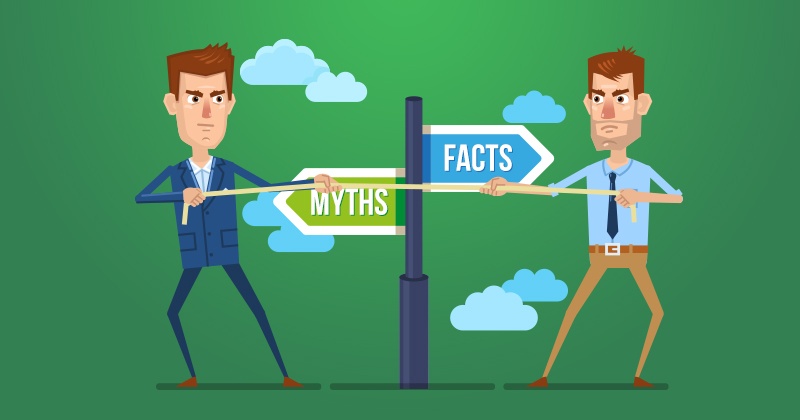 If Zillow Said It Then It's True
If an owner mentions anything he saw or learned on Zillow, you need to show them statistically how Zillow is usually wrong.
Or show them examples of Zillow having incorrect information. Owners aren't familiar with real estate. But they are familiar with Google.
And Zillow is always the first search result on Google. Hence their trust in it.
Show them that Zillow doesn't have every house listed that's is on the market. Local MLSs are pushing back against Zillow and all the crap it creates.
Not all homes are being listed their (and Trulia as well). Obviously, the regular homeowner has no idea about this.
Even when they do have the right houses listed, often they are outdated or incorrect. These types of mistakes are easy to prove to owners.
Separating yourself from Zillow should be easy. Separating yourself from the competition is the hard part.
The First Listing Price Should Be High, and You Can Come Down From There
This is wrong, and the first listing price is the most important. If prospective buyers see the listing price going down - they're going to think something is wrong with the home.
If you have it priced right - there's always the chance that you get more than one bidder and the price gets driven up.
Overpricing the listing will lead to it sitting on the market and not gaining any interest. It's just a flat-out waste of time.
Realtors Should and Will Show the Home Whenever Told To
It does help for the agent to work with the buyers here and cater to them. But agents have busy schedules.
Some owners will expect the agent to drop everything they're doing and go do a showing. That's not how it works.
All Agents are Hard to Get In Touch With
This is a long-standing stereotype. People having to work and try time and time again to get in touch with their agent.
Start off the best way possible and be available all the time to speak or communicate with them. Find out the best ways that they want you to get in touch with them and provide a reasonable timeline so they know when they can anticipate a response from you.
Anything over 24 hours is unacceptable. But stress to leads that you are also easy to get in touch with.
All Agents are the Same
Show them that real estate is not luck. Not all agents are the same, but the burden of proof is on you.
It's not all luck. There actually is something to this. The Realtor you hire can get you a better result.
Show them that they may not get a fair price for their house - if it isn't marketed correctly. Show them how you can do a better job at marketing their home.
Look for a similar neighborhood where all the homes are very similar. Neighborhoods with condos and townhomes are excellent for this.
Then, you can meet with a seller and tell them: "Not all homes sell for what they are technically worth. Look here's a condo that sold on the sixth floor of this building for $450,000.
A unit with exactly the same floor plan on the 4th floor sold for $498,000. That's a 10.7% difference in price. They had a similar amount of upgrades, etc."
When you do this, the sellers are going to realize that real estate isn't all luck. The agent you hire matters.
There actually is a difference that your agent can make. If you hire the wrong agent it can cost you 5%, 10%, and maybe even 15%.
You don't need to geek out on data.
Tired Of Wishing You Could List Expireds? We'll Show You The Easiest Way To List A Whole Bunch Of Them.

The #1 thing you must have if you want to have success with expireds.
The overlooked expired leads that you can list with no competition.
The fastest way to get more listings (use this strategy to get a listing by tomorrow.)
How to be a godsend to the expireds you meet. (Do this and you'll get lots of listings.)